Concrete Polishing Contractor Brownsburg Indiana

Polished Concrete
Brownsburg, Indiana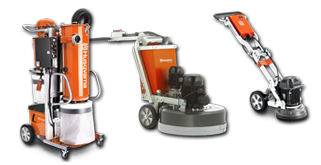 Frequently Asked Questions - Concrete Floor Polishing
Free Onsite Consultation with Free Estimates
15+ Years Experience / Brownsburg Indiana Contractor
Call Today:
(574) 970-6181

Concrete Sawing and Drilling Association (CSDA)
ST-115 CERTIFIED

Concrete Polishing Contractor Brownsburg
Commercial Painting Services  is an Industrial Polished Concrete Contractor in Brownsburg, Indiana.  With over 20 years experience and a highly trained crew, we feel we are the #1 Concrete Polishing Contractor in Indianapolis and surrounding areas. We work with a "Safety First" and "Attention to Detail" approach and "Quality" is our middle name. We work hard to earn your repeat Commercial / Industrial Flooring, Painting, and Fluid Applied Roofing Business!
Polished Concrete floors are awesome! They look fantastic, are insanely durable, and a lot easier to maintain than any other flooring option. We've put together a Concrete Polishing F.A.Q. below so you can see the ton of benefits that Concrete Polishing delivers. Give us a call today to schedule your onsite consultation and to receive your Free Estimate(s). We look forward to meeting you! (574) 970-6181
Cities near Brownsburg, IN.
, , , , , , , , , , , , , ,