Polished Concrete Ann Arbor Mi

Polished Concrete
Ann Arbor, Michigan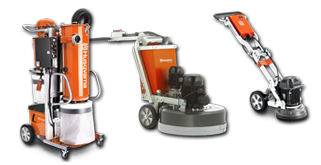 Frequently Asked Questions - Concrete Floor Polishing
Free Onsite Consultation with Free Estimates
15+ Years Experience / Ann Arbor Michigan Contractor
Call Today:
(517) 639-1464


ST-115 CERTIFIED
Concrete Sawing and Drilling Association (CSDA)
Concrete Polishing Contractor Ann Arbor, Michigan
Commercial Painting Services is a Professional Industrial / Commercial Concrete Polishing Contractor in Ann Arbor, Michigan, and for all of Washtenaw County. Our Polished Concrete team is highly skilled and educated and combine our vast experience with the best Husqvarna machinery that money can buy. We'll turn your new Concrete Polishing project into a fully functioning and impressive work of art.
Polished Concrete floors are just that. They are works of art as they are visually impressive, highly durable, and very easy to maintain. Feel free to have a look at our Polished Concrete FAQ below to see the benefits that Concrete Polishing has to offer you.  Commercial Painting Services provides a Free On-Site Consultation as well as Free Estimates! We look forward meeting you and to hear about your new project. Call today to schedule your free in-person consultation (517) 639-1464
, , , , , , , , , , , ,