Elastomeric Commercial Roofing Contractor Monroe Michigan

Elastomeric Roofing
Monroe, Michigan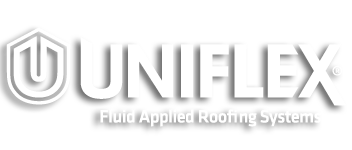 Fluid Applied Roof Coatings
Free Onsite Consultation with Free Estimates
15+ Years Experience / Monroe Michigan Contractor
Call Today:
(248) 509-2400

Monroe Commercial Roofing Contractor
Call Today (248) 509-2400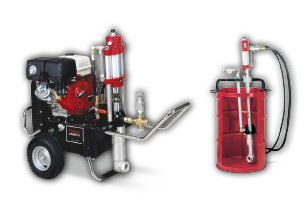 Commercial Roofing Contractor Monroe Michigan
​Commercial Painting Services is a Commercial Roofing Contractor in Monroe, Michigan. We offer Flat Roof Coatings, Spray on White Reflective Roof Coatings, Liquid Roofing, Metal Roof Painting, White Rubber Roofing, and Fluid Applied Roofing for Flat and Metal Roofs. We are an established Monroe Michigan / Detroit Metro Contractor with over 20 years experience. Our staff is skillfully trained and highly knowledgeable. We pride ourselves in safety first, attention to detail, and for completing your new project to spec, and on schedule.
If you are new to Elastomeric Fluid Applied Roofing / Reflective Cool Roof Technology, please have a look at our Rubber Roofing F.A.Q. down below. Elastomeric​ / Uniflex​ ​Fluid Applied Roofing​ comes with ​either ​a 10 and 15 year warranty option and ​it also ​qualifies for Federal Tax / LEED Credits. ​Elastomeric is considered a "Cool Roof" and i​n being so, is​ Energy Star Rated. Introduce a maintenance plan and your new Elastomeric Roof could also be the last roof your industrial facility will ever need.
Commercial Painting Services offers Free Onsite Consultations and Free Estimates. Call (248) 509-2400 today to get on the schedule. We look forward to meeting you and to discuss your new Commercial Roofing Project!​
Types of roof candidates / membranes that can have Fluid Applied Roofing installed: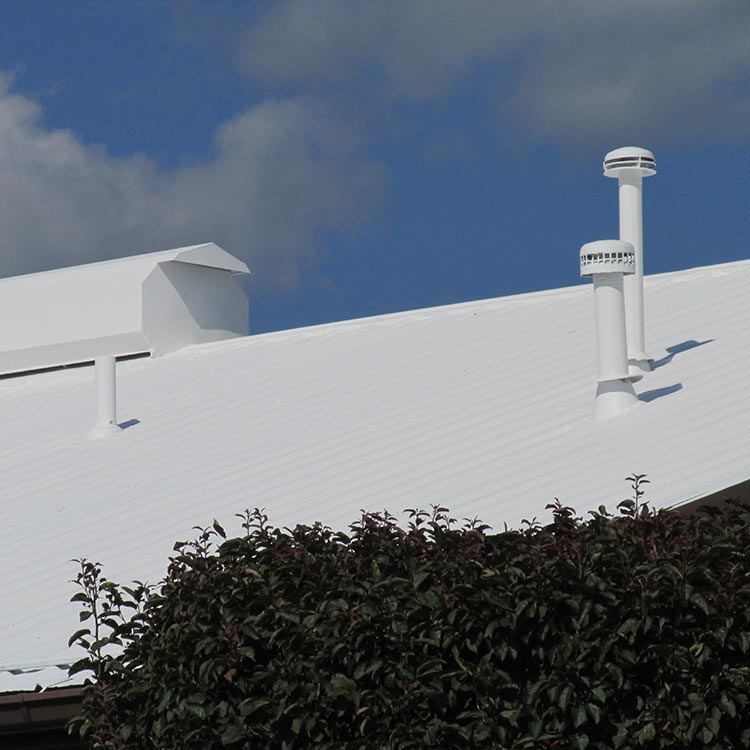 METAL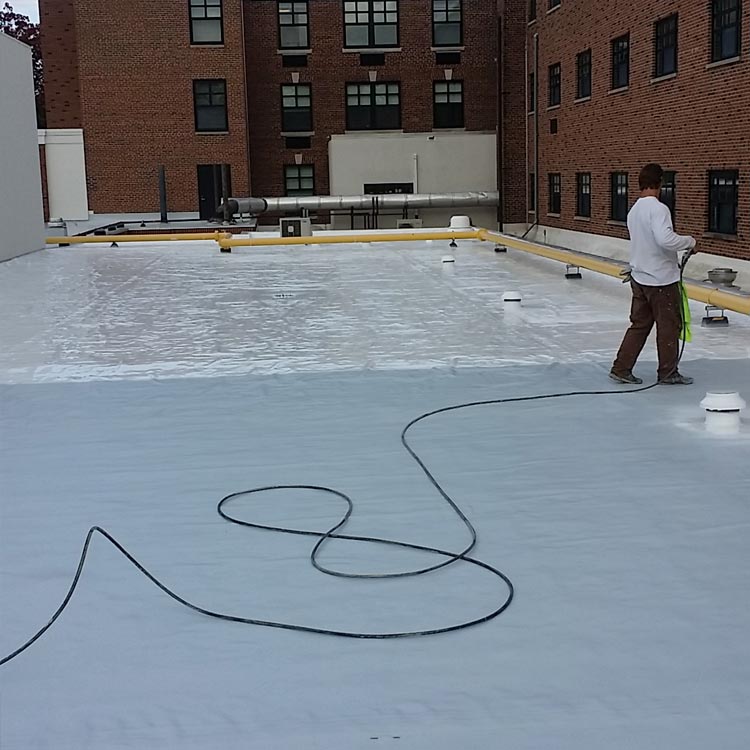 SINGLE PLY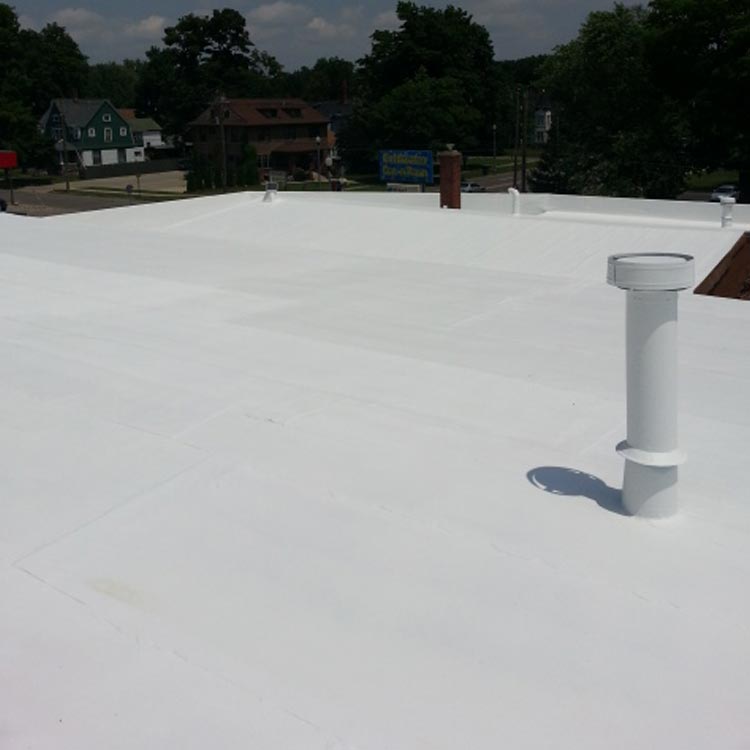 BUR / Mod-Bit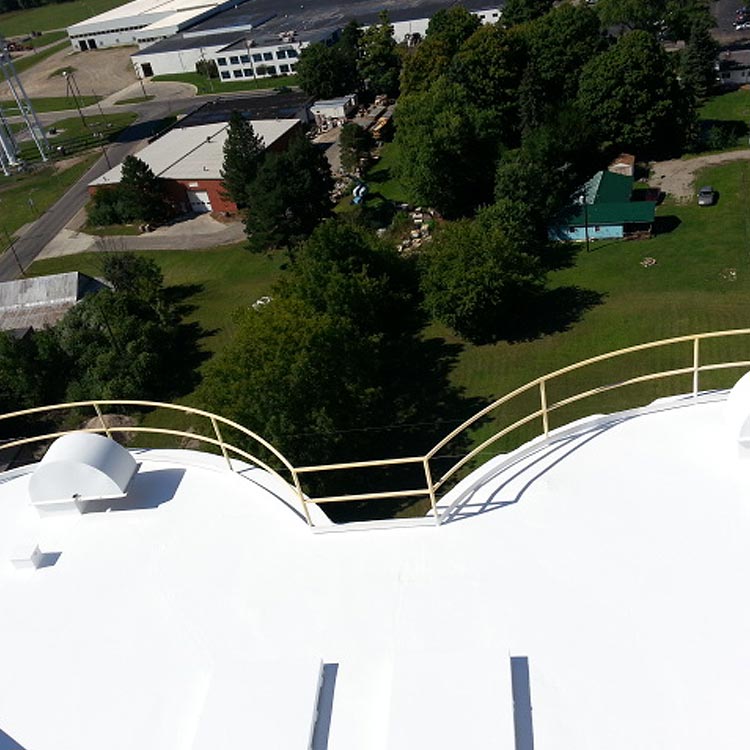 CONCRETE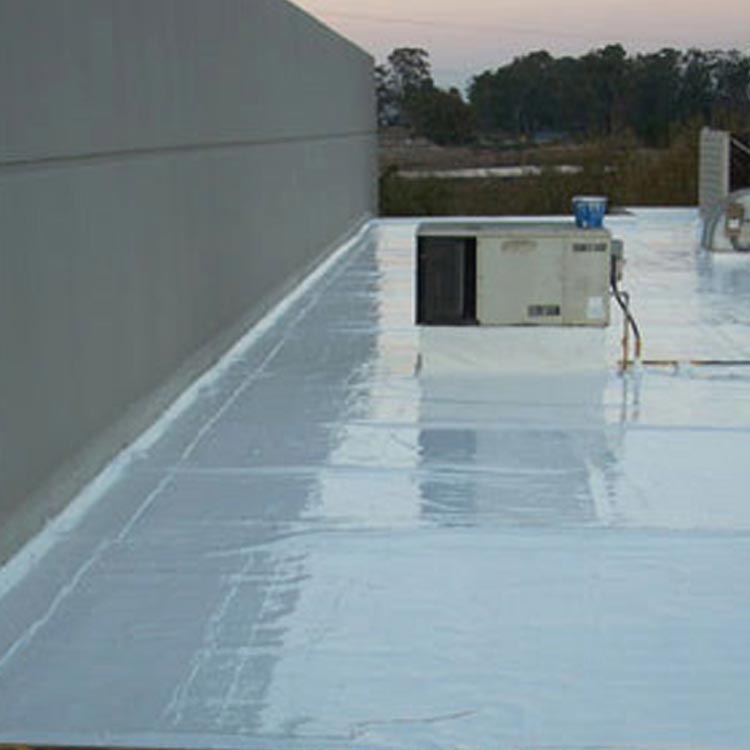 FOAM
Extend Roof Life
Fluid Applied Roofing is an excellent option for most Industrial / Commercial roof-types because it extends the life of your existing roof. With the proper maintenance, a Fluid Applied Roof System can be the last roof your building will ever need.  Renewable warranty options are 10 or 20 years.
Save Money
Maintaining your roof can easily be the most expensive capital expenditure year after year. Fluid Applied Roofing is the most long-term, cost effective roofing solution available on the market today. Fluid Applied Roofing Systems cost typically 30 – 50% less than any other option. Call today for your free onsite consultation.
Elastomeric Fluid Applied Roofing
White Rubber Liquid Roofing
Metal Roof Coating Systems
Spray on White Roof Coating
Thermal Roof Coatings
White Reflective Roof Coatings
Roof Painting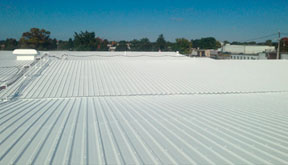 Cities near Monroe, Mi.
, , , , , , , , , , , , , ,