Polished Concrete Contractors Plymouth Indiana

Polished Concrete
Plymouth, Indiana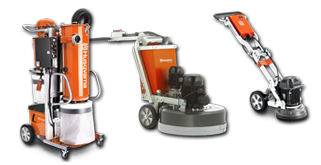 Frequently Asked Questions - Concrete Floor Polishing
Free Onsite Consultation with Free Estimates
15+ Years Experience / Plymouth Indiana Contractor
Call Today:
(574) 970-6181

Concrete Sawing and Drilling Association (CSDA)
ST-115 CERTIFIED

Concrete Polishing Contractor Plymouth, Indiana
Commercial Painting Services is an Industrial Concrete Polishing Contractor in Plymouth, Indiana, and for all of Marshall County. Our crew is very experienced with a high skill level and pride themselves with completing projects to scope, and on schedule. Anybody can grind concrete but our process produces a result that most will only ever see in a magazine. Concrete grinding is an art form that we take very seriously.
Polished Concrete floors are stunning to look at, they're the most durable option you could ask for, and are easy to take care of and maintain. Down below is a quick Concrete Polishing F.A.Q. section to where you can see the how beneficial Concrete Polishing truly is. We offer Free On-Site Consults and also Free Estimates. Call today to get on the schedule. We look to meeting you and to go over your next project. (574) 970-6181
Cities near Plymouth, IN.
, , , , , , , , , ,