Polished Concrete Bellevue Mi

Polished Concrete
Bellevue, Michigan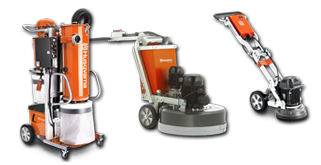 Frequently Asked Questions - Concrete Floor Polishing
Free Onsite Consultation with Free Estimates
15+ Years Experience / Bellevue, Michigan Contractor
Call Today:
(517) 639-1464


ST-115 CERTIFIED
Concrete Sawing and Drilling Association (CSDA)
Concrete Polishing Contractor Bellevue, Michigan
Commercial Painting Services is a Concrete Polishing Contractor in Bellevue, Michigan, and we service all of Eaton County. Our staff is trained to keep safety and protecting your assets in the forefront while working hard to complete your new Polished Concrete floor to spec and on schedule. We use the best concrete grinding machinery in Husqvarna and we have perfected our grinding process.
Polished Concrete floors are incredible in that they look amazing, they're insanely durable, and they're a breeze to maintain. For more details please have a quick look at our Concrete Polishing F.A.Q.  so you can see the plethora of benefits that Polished Concrete delivers. Call today to schedule your Free Onsite Consultation and to receive your Free Estimate. Thank you for considering Commercial Painting Services. We look forward to hearing about your next project! (517) 639-1464
Cities near Bellevue, Mi.
, , , , , , , , ,