Polished Concrete Findlay Ohio

Polished Concrete
Findlay, Ohio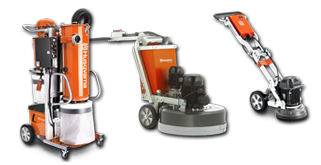 Frequently Asked Questions - Concrete Floor Polishing
Free Onsite Consultation with Free Estimates
15+ Years Experience / Findlay Ohio Contractor
Call Today:
(517) 639-1464

Concrete Sawing and Drilling Association (CSDA)
ST-115 CERTIFIED

Concrete Polishing Contractor Findlay, Ohio
Commercial Painting Services is a Commercial / Industrial Concrete Polishing Contractor in Findlay, Ohio. Our staff is highly skilled and professionally trained. They carry a sense of pride and work very hard to ensure that your new project is completed to spec, and on schedule. Our Husqvarna concrete grinding equipment is touted as some of the best equipment that money can buy, and our guys just praise these machines for how good they grind and especially how good they finish.
Polished Concrete is amazing! It looks fantastic, it's crazy durable, and a whole lot easier to maintain than all the other flooring options combined. We've put together our Concrete Polishing F.A.Q. below if you care to see the myriad of benefits that Concrete Polishing has to offer. Call today to get on the schedule as we offer Free Onsite Consultations as well as Free Estimates. We look forward to meeting you and to learn about your new project! (517) 639-1464
Cities near Findlay, OH.
, , , , , , , , , ,