Polished Concrete Contractors Antwerp Ohio

Polished Concrete
Antwerp, Ohio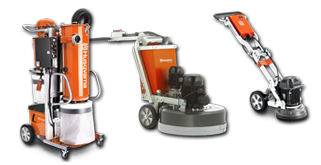 Frequently Asked Questions - Concrete Floor Polishing
Free Onsite Consultation with Free Estimates
15+ Years Experience / Antwerp Ohio Contractor
Call Today:
(517) 639-1464

Concrete Sawing and Drilling Association (CSDA)
ST-115 CERTIFIED

Concrete Polishing Contractor Antwerp, Ohio
Commercial Painting Services is an Industrial Concrete Polishing Contractor in Antwerp, Ohio, and for all of Paulding County. Commercial Painting Services brings experience, dedication, knowledge, and respect to the table when completing your new polished concrete floor project in Antwerp. Our guys are well-versed in safety and take great pride in their work.
Polished concrete is amazing in that it's uber-durable, easy to maintain, and it looks incredible! Check out the CPS Concrete Polishing FAQ below and if you have questions, please give us a call. We provide Free On-Site Consults as well as Free Estimations. Call today to get on our schedule. We look forward to meeting you!! (517) 639-1464
Cities near Antwerp, OH.
, , , , , , , , , , ,