Polished Concrete Contractor Holland Michigan

Polished Concrete
Holland, Michigan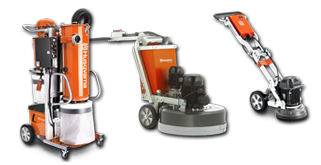 Frequently Asked Questions - Concrete Floor Polishing
Free Onsite Consultation with Free Estimates
15+ Years Experience / Holland, Michigan Contractor
Call Today:
(517) 639-1464

Concrete Sawing and Drilling Association (CSDA)
ST-115 CERTIFIED

Concrete Polishing Contractor Holland, Michigan
Commercial Painting Services is an Industrial Concrete Polishing Contractor in Holland, Michigan, and for all of Ottawa County. Commercial Painting Services is an industrial painting and flooring company that provides turn-key polished concrete flooring services for all of Michigan. Our staff is very well-versed in safety, quality craftsmanship, and getting your project completed to specification, and on schedule.
Polished Concrete is here to stay as it is insanely durable, very easy to maintain, and is simply beautiful to look at. Please have a look at the Polished Concrete F.A.Q. that we've outlined below to see the myriad of benefits that Concrete Polishing delivers. We offer completely Free Onsite Consultations and Free Estimates. Call today to get on the schedule and let's get started. We'll be eager to meet you and to discuss your upcoming project. (517) 639-1464
Cities near Holland, Mi.
, , , , , , , , , , , , , ,