Polished Concrete Perrysburg Ohio

Polished Concrete
Perrysburg, Ohio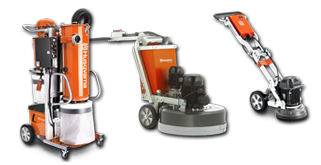 Frequently Asked Questions - Concrete Floor Polishing
Free Onsite Consultation with Free Estimates
15+ Years Experience / Perrysburg Ohio Contractor
Call Today:
(517) 639-1464

Concrete Sawing and Drilling Association (CSDA)
ST-115 CERTIFIED

Concrete Polishing Contractor Perrysburg, Ohio
Commercial Painting Services is a Concrete Polishing Contractor in Perrysburg, Ohio, and for all of Wood County. Our staff is highly trained and educated and pride themselves within their hard work as well as their safety record. We will get your new project completed to spec, and on schedule. CPS uses on the best concrete grinding equipment with (Husqvarna), and our guys come ready to work.
Polished Concrete looks incredible but it's very dense making it your most durable option. It is also easy to keep clean in that it typically only takes water and a mop to clean up even the most stubbon mess. Our Concrete Polishing F.A.Q. below goes over a few of the more common polished concrete questions but we offer Free Onsite Consults as well as Free Estimates. Call today to get on the schedule. We'll be excited to meet you and to learn about your new project! (517) 639-1464
Cities near Perrysburg, OH.
, , , , , , , , ,