Polished Concrete Contractors Michiana

Polished Concrete
Michiana Area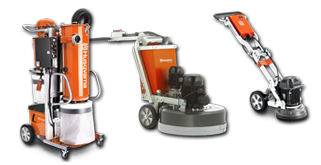 Frequently Asked Questions - Concrete Floor Polishing
Free Onsite Consultation with Free Estimates
15+ Years Experience / Michiana Area Contractor
Call Today:
(574) 970-6181


ST-115 CERTIFIED
Concrete Sawing and Drilling Association (CSDA)
Concrete Polishing Contractor Michiana
Commercial Painting Services  is an Industrial Concrete Polishing Contractor that serves the entire Michiana area. Our highly trained crew has been working in and around the Michiana area for more than 20 years. We've done Concrete Polishing in St. Joseph, Elkhart, Goshen, Kalamazoo, Michigan City, Mishawaka, South Bend and more. We also service the following counties:  Berrien County, Cass County, Elkhart County, Kalamazoo County, La Porte County, Marshall County,  Starke County, St. Joseph County (IN), St. Joseph County (MI), Van Buren County, and Kosciusko County.
Polished Concrete floors are an impressive and functional solution for any commercial / industrial application. They look phenomenal, they're crazy durable, and are so much easier to maintain. Have a quick look at our Concrete Polishing F.A.Q. below and check out the plethora of advantages that Concrete Polishing has to offer. Call today to schedule your free onsite consultation and we'll have your free quote back to you in short order. We look forward to hearing from you! (574) 970-6181
Cities near Michiana
, , , , , , , , , , , , ,