Polished Concrete Contractors Delta Ohio

Polished Concrete
Delta, Ohio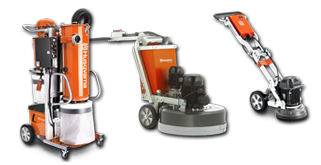 Frequently Asked Questions - Concrete Floor Polishing
Free Onsite Consultation with Free Estimates
15+ Years Experience / Delta Ohio Contractor
Call Today:
(517) 639-1464

Concrete Sawing and Drilling Association (CSDA)
ST-115 CERTIFIED

Concrete Polishing Contractor Delta, Ohio.
Commercial Painting Services is an Industrial Concrete Polishing Contractor in Delta, Ohio, and for all of Fulton County. Polished Concrete is quickly becoming the go-to choice for industrial flooring applications. It's so dense that it can withstand even the most brutal work environment but being that dense also makes it a breeze to maintain. That and it looks amazing!
The CPS Concrete Team is very well-trained in safety first, and then protecting your company's valuable assets. From there we have perfected our process so even the most challenging projects get completed to spec, and on schedule. Check out our Polished Concrete FAQ below and if you have questions, let us know! We do offer Free On-site Consultations and of course Free Estimates. We'll be happy to meet you and to discuss your options and what you can expect by hiring a true professional. Call Commercial Painting Services today to get on the schedule (517) 639-1464
Cities near Delta, OH.
, , , , , , , , , ,