Polished Concrete Merrillville Indiana

Polished Concrete
Merrillville, Indiana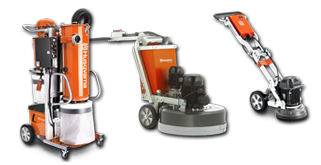 Frequently Asked Questions - Concrete Floor Polishing
Free Onsite Consultation with Free Estimates
15+ Years Experience / Merrillville Indiana Contractor
Call Today:
(574) 970-6181

Concrete Sawing and Drilling Association (CSDA)
ST-115 CERTIFIED

Concrete Polishing Contractor Merrillville, Indiana
Commercial Painting Services is an Industrial Concrete Polishing Contractor in Merrillville, Indiana and for all of Lake County. The CPS Polished Concrete Team is trained in safety first all while protecting the assets of your facility. We then move to our proven "tried and true" concrete polishing process and work hard to get your new project completed to spec, and on schedule. Grinding Concrete is an art-form and we feel with our experience, that we have this perfected. We use only the best equipment and take the time to do it right.
Polished Concrete floors are very impressive. They look amazing and are so dense they become crazy durable. This also means they are very easy to clean and maintain. It's definitely a win/win/win situation with Polished Concrete. We've made a Concrete Polishing F.A.Q. down below to answer a few quick questions to show how Concrete Polishing can deliver. Call today to setup your Free On-site consultation and to receive your free quote(s). We look forward to hearing from you! (574) 970-6181
Cities near Merrillville, IN.
, , , , , , , , ,