Polished Concrete Lafayette Indiana

Polished Concrete
Lafayette Indiana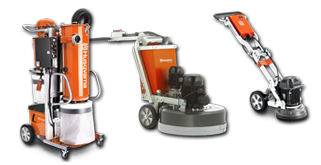 Frequently Asked Questions - Concrete Floor Polishing
Free Onsite Consultation with Free Estimates
15+ Years Experience / Lafayette Indiana Contractor
Call Today:
(574) 970-6181


ST-115 CERTIFIED
Concrete Sawing and Drilling Association (CSDA)
Concrete Polishing Contractor Lafayette, Indiana
Commercial Painting Services is an Industrial Concrete Polishing Contractor in Lafayette, Indiana, and for all of Tippecanoe County. Our guys absolutely love Polished Concrete and their work shows it. We focus on safety and protecting your assets first and then onto creating the most beautiful industrial polished concrete floor that you could imagine. How could something that looks so good be so versatile? Polished Concrete simply rocks.
Polished Concrete floors do rock. They look absolutely beautiful, are very durable and fully functional no matter the application, and they are so easy to maintain! There are some Q&A below in our Polished Concrete FAQ and if you have any other questions, please give us a call. We not only love to talk Polished Concrete but we also offer free onsite consultations and free estimates. We look forward to hearing about your next project! (574) 970-6181
Cities near Lafayette IN.
, , , , , , , , ,