Polished Concrete Livonia Mi

Polished Concrete
Livonia, Michigan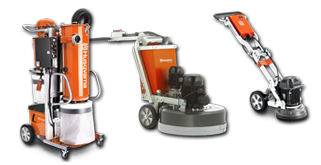 Frequently Asked Questions - Concrete Floor Polishing
Free Onsite Consultation with Free Estimates
15+ Years Experience / Livonia Michigan Contractor
Call Today:
(517) 639-1464


ST-115 CERTIFIED
Concrete Sawing and Drilling Association (CSDA)
Concrete Polishing Contractor Livonia, Michigan
Looking for a Concrete Polishing Contractor in Livonia, Michigan, or are you in Wayne County?  Commercial Painting Services offers professional concrete polishing solutions for small, medium, and up to very large commercial / industrial facilities in all of Michigan. Our highly trained and detail oriented staff have the experience and know-how to get your new floor done to perfection, and on schedule.
Polished Concrete is amazing in that it's highly durable, simple to maintain, and it looks incredible! Check out our Polished Concrete FAQ below and let us know when you'd like to meet. We offer free estimates as well as free on-site consultations. We pride ourselves with our repeat business and we look forward to earning yours as well. Let's get started today. (517) 639-1464
Cities near Livonia, Mi.
, , , , , , , , , , , , ,