Polished Concrete Gary Indiana

Polished Concrete
Gary, Indiana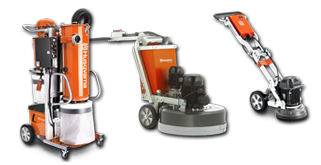 Frequently Asked Questions - Concrete Floor Polishing
Free Onsite Consultation with Free Estimates
15+ Years Experience / Gary Indiana Contractor
Call Today:
(574) 970-6181

Concrete Sawing and Drilling Association (CSDA)
ST-115 CERTIFIED

Concrete Polishing Contractor Gary, Indiana
Commercial Painting Services is an Polished Concrete Contractor in Gary, Indiana, and for all of Lake County. The CPS staff is professionally trained and in safety and very well-versed in polishing concrete to the highest level. Our guys have perfected the process and simply love what they do. We bring 20 years experience to the table and our concrete grinding / finishing equipment is second to none. We get the job done to spec and on schedule.
Polished Concrete is amazing in that it looks fantastic, it's insanely durable, and the maintenance of the floor is very simple. To read about these things as well as a host of other facts about concrete polishing, check out the F.A.Q. below. There are just a myriad of benefits by going the polished concrete route. Call today to get placed on the schedule as we offer completely Free Quotes and also Free Onsite Consults. We look forward to meet your acquaintance and to hear about your upcoming project! (574) 970-6181
Cities near Gary, IN.
, , , , , , , , ,