Polished Concrete Contractors Defiance Ohio

Polished Concrete
Defiance, Ohio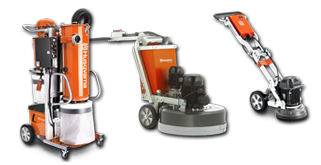 Frequently Asked Questions - Concrete Floor Polishing
Free Onsite Consultation with Free Estimates
15+ Years Experience / Defiance Ohio Contractor
Call Today:
(517) 639-1464

Concrete Sawing and Drilling Association (CSDA)
ST-115 CERTIFIED

Concrete Polishing Contractor Defiance, Ohio
Commercial Painting Services  is an Industrial Concrete Polishing Contractor in Defiance, Ohio and for all of Defiance County. Commercial Painting Services Polished Concrete division has 15+ years of experience and our crew is very well trained. Our first mission is to protect your assets all while maintaining a keen eye on safety. Our guys pride themselves on their finished product as well as their safety record. We use only the best Concrete Grinding equipment as well as top notch tooling. The results are always fantastic!
Polished Concrete floors are just that. They look fantastic, are crazy durable, and so much easier to maintain than commercial epoxy flooring. Our Polished Concrete F.A.Q. below goes over a few of the basic Concrete Polishing questions so please have a look at that and if you have any questions, by all means give us a call. We offer free no-commitment on-site consultations and also Free Estimates. We can't wait to meet you and to hear about your new project! (517) 639-1464
Cities near Defiance, OH.
, , , , , , , , ,