Polished Concrete Polishing Contractors Howe Indiana

Polished Concrete
Howe, Indiana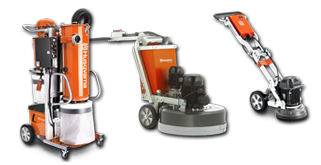 Frequently Asked Questions - Concrete Floor Polishing
Free Onsite Consultation with Free Estimates
15+ Years Experience / Howe, Indiana Contractor
Call Today:
574-970-6181

Concrete Sawing and Drilling Association (CSDA)
ST-115 CERTIFIED

Concrete Polishing Contractor Howe Indiana
We are an Industrial Concrete Polishing Contractor / Polished Concrete in Howe, Indiana, and for all of Michiana and the entire Northern Indiana Area. Our Concrete Grinding crew is seasoned, knowledgeable, hardworking, and focused on safety.  We know our surfaces and apply our proven processes accordingly. We'll work hard to earn your repeat commercial / industrial flooring, painting, and fluid applied roofing business!
Polished Concrete floors are awesome! They look fantastic, are insanely durable, and a lot easier to maintain than any other flooring option. We've put together a Concrete Polishing F.A.Q. below so you can see the ton of benefits that Concrete Polishing delivers. Give us a call today to schedule your onsite consultation and to receive your Free Estimate(s). We look forward to meeting you! (574) 970-6181
Cities near Howe, IN.
, , , , , , , , , , , , , ,