Concrete Polishing Woodhaven Michigan

Polished Concrete
Woodhaven, Michigan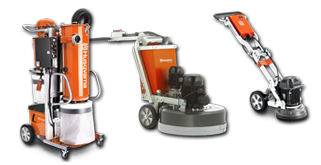 Frequently Asked Questions - Concrete Floor Polishing
Free Onsite Consultation with Free Estimates
15+ Years Experience / Woodhaven Michigan Contractor
Call Today:
(517) 639-1464


ST-115 CERTIFIED
Concrete Sawing and Drilling Association (CSDA)
Concrete Polishing Contractor Woodhaven, Michigan
Commercial Painting Services is your "First Class", Professional Industrial Concrete Polishing Contractor in Woodhaven, Michigan, and for all Wayne County. Our staff is highly trained and dedicated to achieving 110% satisfaction for you, our customer.  Our many years experience combined Husqvarna's top of the line concrete grinding equipment will turn your new polished concrete project into a impressive and gorgeous, fully functioning work-of-art.
Polished Concrete is exactly that. It's a work of art but, it's a very durable and very easy to maintain and affordable work of art. Please have a look below at our Concrete Polishing F.A.Q. and let us know if you have any questions. We offer turn-key service from our free on-site consults, free estimates, and a finished product to spec.. on schedule. Thank you for considering Commercial Painting Services and we look forward to meeting you and hearing about your next project.  Call today to set your appointment. (517) 639-1464
Cities near Woodhaven, Mi.
, , , , , , , ,